Teagas 5.5" Round Original Wooden Cigarette Ashtray, Outdoors and Indoors Ash Tray
stars, based on
( 0 )
review
Teagas Wooden Ashtray is a practical and fashionable addition to modern decoration.
Insect-resistant, natural wood grain and bark on top and bottom.
Well crafted and equipped with a nice coat of lacquer to ensure sustainability.
Groove keeps ashes from blowing out with the wind. Easy to clean and maintain.
Now click "Add-to-Cart", you will get it in a safe packaging box and on time. More details, please see Product Details below. Thanks for your time.
Product Description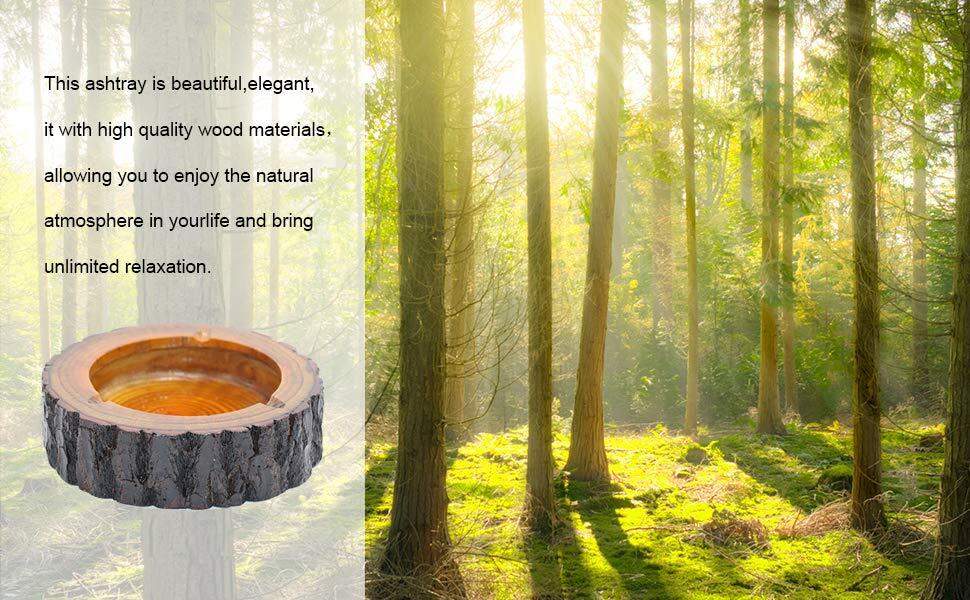 There are three cigarette holder slots on the wooden ashtray's surface.The inner depth of the ashtray is
about 1inch.Collecting ash easily.Ashtray is made of high quality original wooden and easy to clean.